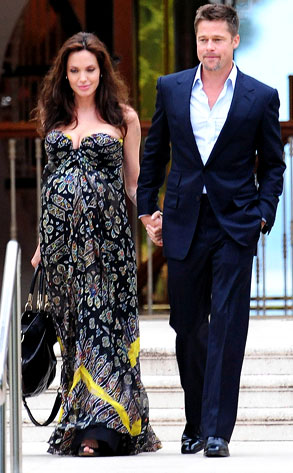 "[Angelina] Jolie gave birth to a boy, Knox Leon, and a girl, Vivienne Marcheline, by Cesarian section on Saturday night.

The boy weighed 5.03 pounds and the girl 5 pounds. The 33-year-old actress gave birth at around 8 p.m on Saturday night.

[Brad] Pitt was there during the operation...at the seaside Lenval hospital in Nice in southern France."